Art and Community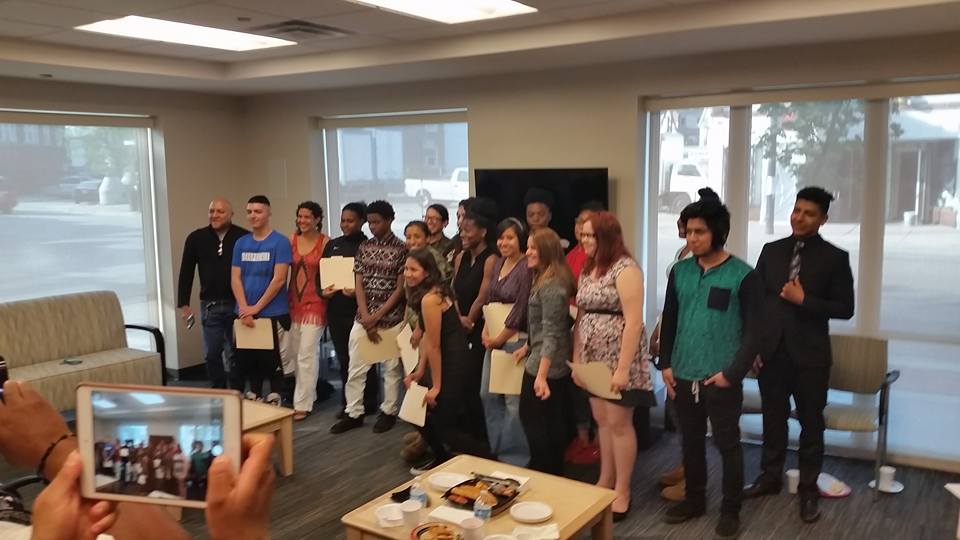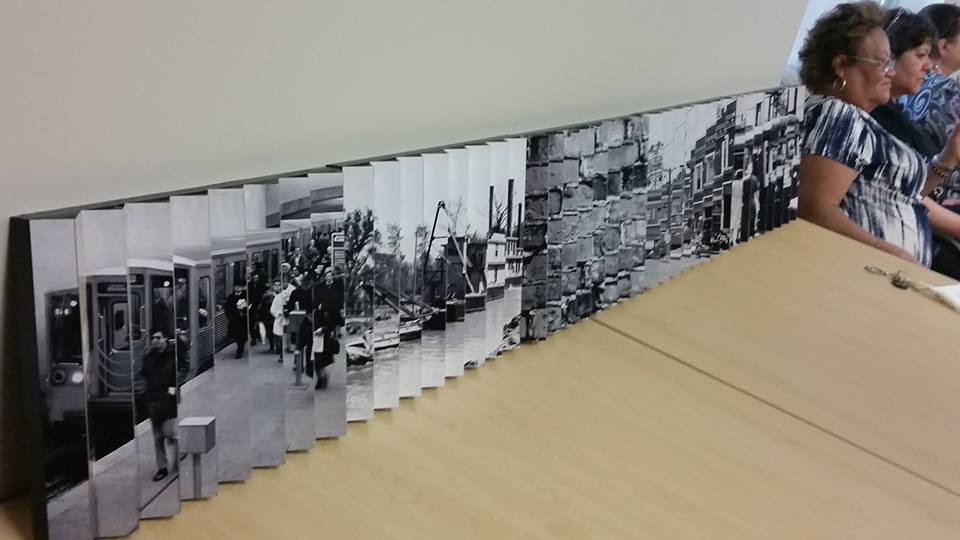 The Milwaukee Avenue Apartments (MAA), Full Circle's newest property and its first new-construction project, received some beautiful new additions yesterday, thanks to the efforts of students and teachers from the Puerto Rican Arts Alliance (PRAA).
Full Circle commissioned the students to produce artwork reflecting on the theme of community for the property's hallways and common areas. The students — ranging in age from 14 to 18, and from neighborhoods across Chicago — worked in a variety of media to produce stylized maps, then-and-now photo montages, and colorful decorative pieces. They also got to meet some of the property's residents, who were pleased and proud to welcome their neighbors (the Alliance's main studio and office space is just down the street).
One MAA resident thanked the students for their hard work, and injected a note of perspective: "We didn't have anything like this coming up. We are so grateful for what you've done." She may have been thanking Full Circle, but it was just as likely that she was addressing the students, telling them both how lucky they were to have a place where they could develop relationships, skills, and a sense of community — and even get paid for it! — and how lucky MAA residents were to be able to see this exciting artwork every day.
The students said they learned something about community from working on the project — and it was evident in their work. Even though most of the students weren't from the Avondale community, their fanciful maps of Milwaukee Avenue's slant through the neighborhood, and their carefully curated photos of scenes past and present, showed that they appreciated what the neighborhood has that's worth protecting. That includes a sense of community. And yesterday, the students — along with founder and executive director Carlos Hernandez, program manager Jorge Felix, and instructor Mara Ayala, brought residents and artists together, and together they built and beautified that sense of community. Our thanks to PRAA, and to the talented and industrious students whose work they made possible!