The employees seem happier . . .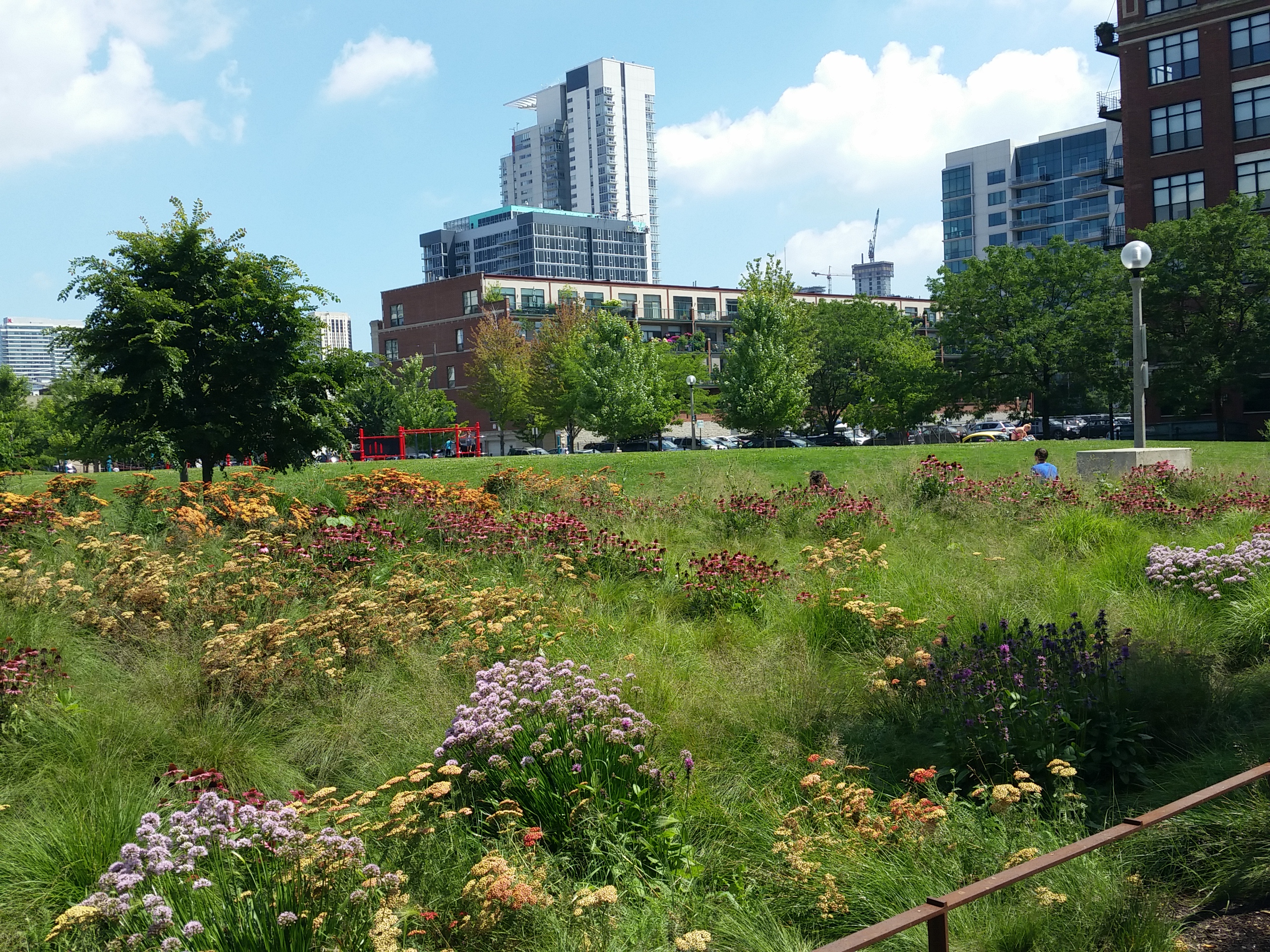 Picture by David Gottlieb
Full Circle moved its offices from a suburban to an urban location three months ago. It may be my imagination, but it seems like folks arrive to work every day a little happier (and a little earlier).
Sometimes they arrive sweatier, too: skateboards and bikes, in addition to the Blue Line of the "L" (Chicago's (usually) elevated trains), seem to be favored modes of transportation in the summer months.
If we want to stretch our legs at lunch, Mary Bartelme Park (pictured above) is just a block away. There's also a Divvy bike station on the corner. Divvy, Chicago's "bike-sharing" system, makes it possible to bike to and from a number of different locations throughout the city.
What does all this have to do with what Full Circle does?
It has to do with community. People are happier, more productive, and more connected with each other when different aspects of their lives  — work, recreation, home — are more balanced and connected. Living closer to work saves money. And working in a community (as opposed to, say, an office park) can bring opportunities for connection, recreation, and stimulation.
When developments include access to transportation options, our residents have more access to opportunity. For seniors, that means access to shopping, medical appointments, and social events. For families, it means access to jobs, education, and vital services. Americans spend too much time and money getting from Point A to Point B.
It takes us less time to get to work now. And at lunch, we can stop and smell the roses — before getting back to the business of building community.